Download PicKey for Desktop
PicKey offers seamless Password Management on all popular browsers via browser extensions for your laptop or desktop. Download the extension for your desired browser:
Login into the Browser Extension
fter installing and launching the PicKey.ai Password Manager browser extension, you should see the login page: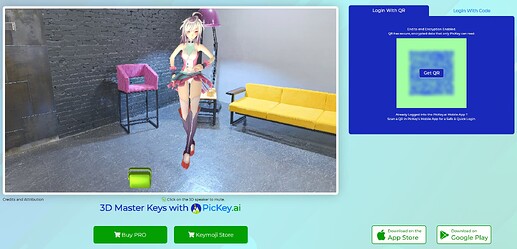 PicKey offers two secure login options to login on your browser extension :
Option 1 : Login via QR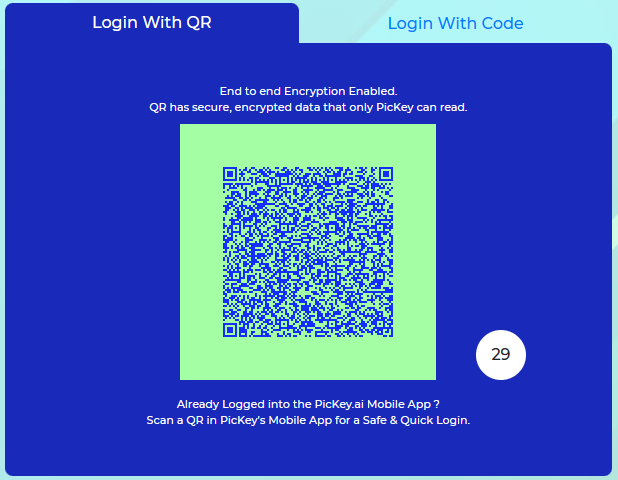 To login on the browser plugin, press the "Get QR" button. This will create and display a special, encrypted QR code that only PicKey's mobile app can decrypt.
Then, open PicKey's mobile app (you should be logged-in) and go to :
Settings > Scan QR
Align the QR code inside the camera view that opens up… and voila…! You just logged into PicKey's browser plugin, passwordlessly.
Option 2 : Login via Code
In this option, you will be sent two verification codes to verify yourself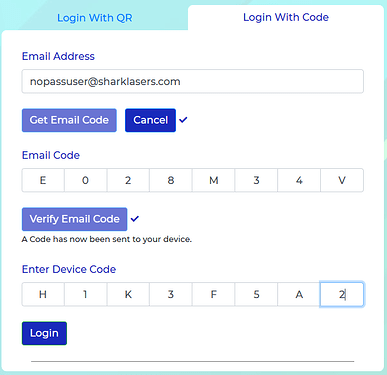 An Email Code : Once you enter your email that you logged-into the mobile app with, and press "Get Email Code", you'd receive a special code in your email. Enter that code and click "Verify Email Code"
A Device Code : Upon successful verification of your email code, another code will be sent on your mobile app where you are logged into PicKey. Enter this code and click on "Verify Device Code".
Upon successful verification of both the codes, you'd log-in to PicKey's browser extension. Enjoy a password free experience on your laptop or desktop with the browser of your choice.
Live Password Free
Autofill
Experience hassle-free password management with PicKey! Your browser now effortlessly saves and autofills your passwords, addresses, phone numbers, and even credit card details (PRO). Plus, with PicKey's visual login using 3D Master Keys on your mobile, and other easy login methods for your computer, you can enjoy a world without passwords.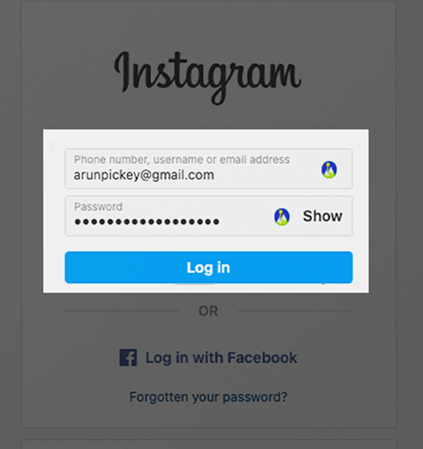 Save Prompts
PicKey will also ask you to save previously unsaved passwords (and more) for autofilling and managing it.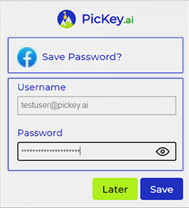 Check out PicKey's autofill guide for Desktop and Laptops.
Cross Platform
Manage passwords on both Desktop , iOS & Android; everywhere you go.