Get the App
You need to be logged into your mobile app (iOS or Android) before you can login to a browser plugin on your laptop/desktop. This is required since your mobile device works as a verification device too.
Two Options to Login on Desktop
Before you login on your desktop, ensure you've installed the browser plugin for the browser of your choice :
Option 1 : Login with QR
To login on the browser plugin, press the "Get QR" button. This will create and display a special, encrypted QR code that only PicKey's mobile app can decrypt.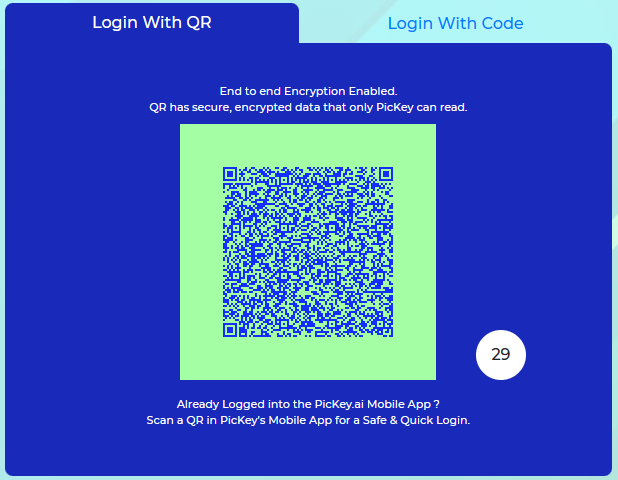 Now, open the PicKey mobile app and go to :
Settings > Scan QR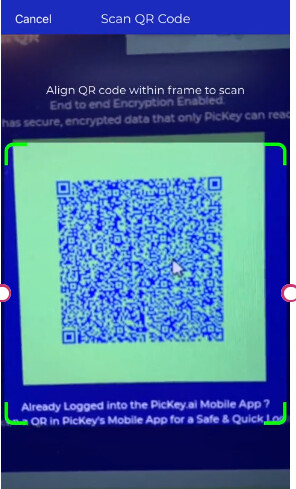 Align the QR code inside the camera view that opens up… and voila…! You just logged into PicKey's browser plugin, passwordlessly.
Option 2 : Login via Code
In this option, you will be sent two verification codes to verify yourself -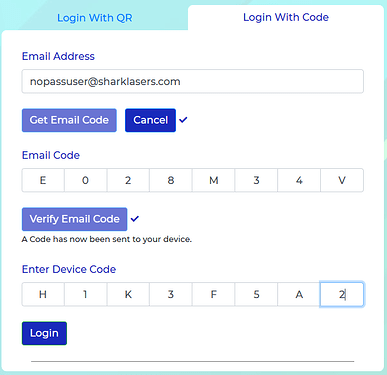 An Email Code : Once you enter your email that you logged-into the mobile app with, and press "Get Email Code", you'd receive a special code in your email. Enter that code and click "Verify Email Code"
A Device Code : Upon successful verification of your email code, another code will be sent on your mobile app where you are logged into PicKey. Enter this code and click on "Verify Device Code".
Upon successful verification of both the codes, you'd log-in to PicKey's browser extension. Enjoy a password free experience on your laptop or desktop with the browser of your choice.
Please ensure that your mobile device can receive a unique login code. The device must be connect to an internet network and should not be on a battery saver/ low power/ reduced performance or flight mode.
That's it, you've logged-into PicKey on your Desktop/Laptop.